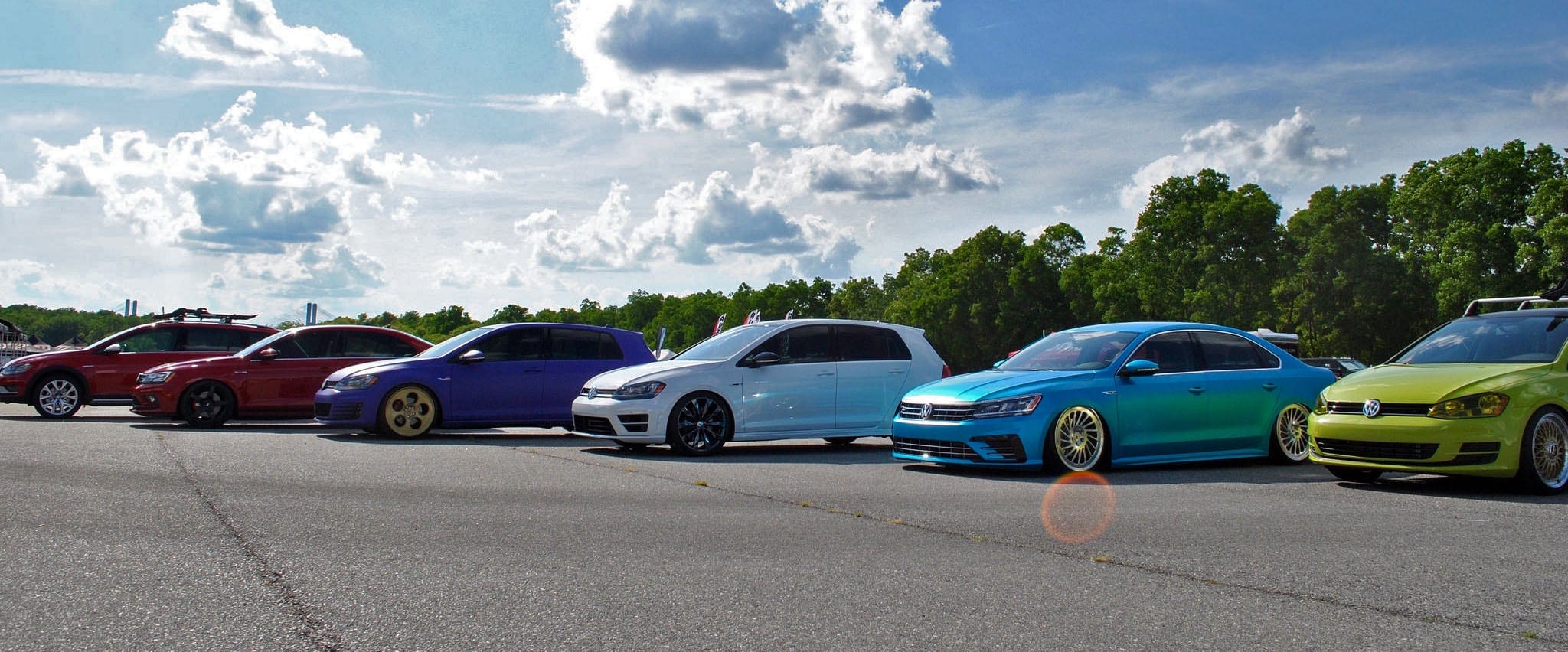 If you live in DeLand and haven't had a chance to drive a Volkswagen yet you are missing out.  Volkwagen vehicles are the type of vehicle that will impress you and your friends each time you take out your car.
Both fun to drive and loaded with technology.  If custom Volkswagen vehicles is something that interests you take a look at these customs from Volkswagen.com!
Whether its a new Volkswagen dealership or used Volkswagen dealership you are shopping for in DeLand, Napleton's Volkswagen of Sanford is your car dealership.
We realize you have many choices when it comes to purchasing a vehicle from a dealership and that is why we set ourselves above the rest. Our dealership facility is beautiful and our amazing customer service will never fail to impress.
When you make the drive from DeLand to Sanford to get your new vehicle you will not only get a great price on a new or used vehicle but you will leave knowing we care about you and will be there from the time you purchase to ever service after.
>> Check Out Our Amazing Deals on Certified Pre-Owned & Used at Napleton's Volkswagen of Sanford <<
Used Car Dealership Near Deland, FL - Great Deals on Pre-Owned Cars, Trucks & SUVs
Visit Napleton's Volkswagen of Sanford's used car dealership near Deland, is Central Florida's first choice for quality pre-owned used vehicles. Our lot of used cars, trucks and SUVs and our professional service departments are conveniently located and proudly serves the community of Deland, just down the road from Stetson University, home of the Hatters.
Our Volkswagen Used Car Dealership in Sanford, near Deland, offers quality used and pre-owned vehicles in a variety of styles that are suitable for every wallet, pocket or bank account. If we don't have it, we can get it! Whether it's a used car, SUV or even a pickup truck, we have them all at Napleton's Volkswagen Used Car Dealership in Sanford.
Although we specialize in the iconic Volkswagen brand, we offer clean, gently-used pre-owned vehicles for sale. We are proud to provide professional maintenance by factory-trained technicians and master mechanics in our service department at our used car dealership. And remember we service what we sell. That's right, we service all makes and models!
Needless to say, at Napleton's Volkswagen of Sanford, we maintain a large inventory of vehicles at our used car dealership. Of those, the best are chosen for our Certified Pre-Owned program, where they have been inspected by trained technicians who then sign off on the vehicles. Following a rigorous examination, they are supplied with a Volkswagen CPO warranty.
Do you have a car you would like to trade towards a newer used vehicle? Let Volkswagen of Sanford be your used car dealership! Our appraisers are on-hand to make a fair market offer for your current vehicle. We take the hassle of trading your used car out of your hands. This is easy. This is the Napleton Way!
Financing your new pre-owned vehicle is a breeze at Napleton Volkswagen Used Car dealership of Sanford. Our business partners include many financial institutions that are just waiting to compete for your business. Our goal is to find you the best rate* for your new or pre-owned vehicle. At Napleton, we do the legwork for you! (*based on your credit standing)
Make an Inquiry
* Indicates a required field

Additional Areas Serviced by Napleton's Volkswagen of Sanford: