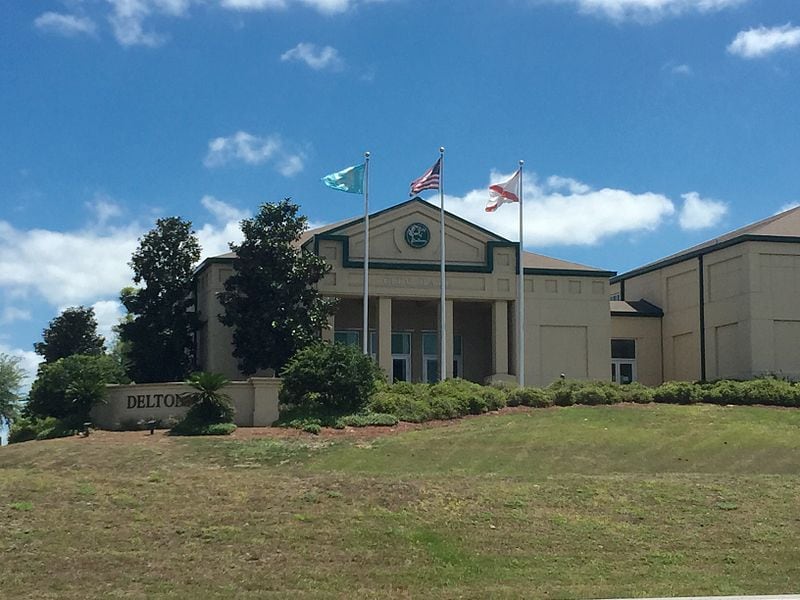 Volkswagen vehicles can be found all around the Deltona, Florida area. If you find yourself falling in love with these impressive vehicles you are not alone.
Napleton's Volkswagen of Sanford
is only a short drive away from
Deltona, FL
. 
Napleton's Volkswagen serving Deltona has a large inventory of both new and used vehicles available today for Deltona residents. It can be a tedious process shopping for a Volkswagen in Deltona, and at Napleton we strive to alleviate any stress you may have about purchasing a new vehicle.
Deltona Volkswagen Benefits
Napleton's online shopping process makes it easy for you to start qualifying for a new Volkswagen right from your home in Deltona.


Not only will you get a great deal on a new Volkswagen Deltona residents but you will also get the amazing customer service Napleton is known for!


Constantly changing specials on new Volkswagen vehicles to get you the best deal for you money!


Deltona Volkswagen customers have been extremely satisfied with the level of service received on their new or used Volkswagen!
Volkswagen Vehicles Deltona, Florida
We are proud to serve Deltona, Florida!  So you have made the decision to go with a Volkswagen in Deltona.  The next step is to pick out which one of these impressive vehicles fits your needs.

Volkswagen makes vehicles that are both fun to drive as well as loaded with features!  When you get behind the wheel of a Volkswagen for the first time, your expectations will be blown away!  Below is a list of Volkswagen vehicles, click one to see that vehicle in our inventory!
Amazing Used Car Deals at Napleton's Used Volkswagen Dealership of Sanford, near Deltona, FL
A visit to Napleton's Volkswagen of Sanford's used car dealership near Deltona, in Central Florida, will allow you to personally examine Central Florida's best pre-owned dealership of quality used cars, trucks, SUVs and more.

Our Volkswagen used car dealership is a short drive from Deltona, and is the right place to find your next pre-owned vehicle. Did we mention that our Napleton Volkswagen's service department is literally right next door and eager to serve the Deltona, FL., community? We are actually a very short 20 miles away.
Not far from Deltona, at Napleton's Volkswagen Used Car Dealership in Sanford, we are constantly acquiring the best quality used vehicles. But for every used car we sell you can be sure we will expertly service these very same vehicles.

And if you are seeking a specific pre-owned specialty vehicle, we will do our best to try and find it for you! It could be a minivan, a sedan, a coupe, an SUV or even a pickup truck. We have them all at Napleton's Volkswagen Used Car Dealership in Sanford, near Deltona, FL. We are just a short drive away from I-4 and downtown Sanford.
We are well-known for carrying the iconic Volkswagen brand, but please know we offer much more. We are always in search of clean used cars, trucks, minivans and SUVs for sale for our valued customers. And we always service what we sell! The professional master mechanics and factory-trained service technicians at Volkswagen of Sanford's service department are ready and willing to service all makes and models!

At Napleton's Volkswagen of Sanford, near Deltona, we offer two types of used cars for your consideration. In addition to our traditional used car offerings, we also offer vehicles that carry the VW Certified Pre-Owned (CPO) label.  Each CPO candidate receives a rigorous multi-point inspection by trained technicians to ensure the vehicle's qualifications for the program. If an individual vehicle passes this examination, they receive a Volkswagen CPO warranty. 
The sales professionals at Napleton's Volkswagen Used Car Dealership of Sanford are waiting for you to visit! No one makes trade-ins easier when shopping for a newer used or pre-owned vehicle! Our appraisers can offer fair market value for your current vehicle. Napleton's VW Used Cars Dealership of Sanford, near Deltona, has managed to make trade-ins a hassle-free experience. At Volkswagen of Sanford, it's the way we do business.
When purchasing your "new" pre-owned car, truck or SUV, the pros at Napleton Volkswagen Used Car dealership of Sanford have partnerships with many financial institutions who can help you make this purchase a reality. With lending institutions competing to offer you the best financing possible, we can help you find a suitable financial plan with the best rate* that works for you. (*Based on your credit rating and other factors)
Directions to Napleton's Volkswagen of Sanford from Deltona, FL:
Get on I-4 W, heading towards Orlando. Drive 11.9 miles to Heathrow, Exit 98. Turn Left onto W. Lake Mary Blvd.
Take W. Lake Mary Blvd to S. Orlando Drive, Turn Right.
Follow S. Orlando to Eslinger Way/Tropic Park Dr, in the left-turn lane.
Make a Safe U-Turn at Eslinger Way/Tropic Park Dr, to head north on S. Orlando Dr.
We're just a 25-minute drive from Deltona. Please stop in to see us and save!
Whether you are in the market to buy, trade or service a VW or other fine vehicle, we are Central Florida's premier Volkswagen used car dealership. It's and easy trip up to our convenient Orlando Drive location in Sanford. From Deltona, you'll be here in a flash. At Napleton's Volkswagen of Sanford Used Car Dealership, we're a half-hour from anywhere