Now! Buy A New Volkswagen Arteon For Sale Near Sanford And SAVE BIG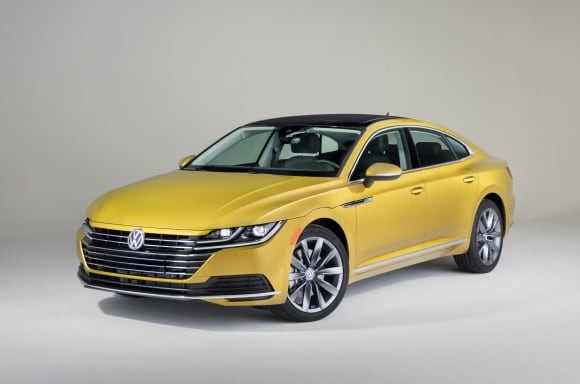 Don't Miss Out On The Best Volkswagen Arteon Deal For You!!
  Ready to buy a new car? Don't want to settle? What if we told you that we could help you find an affordable luxury car? Great news!! Come check out the new 2019  Volkswagen Arteon serving Sanford, Winter Park, Apopka, and surrounding areas. This car is nothing short of amazing. Packed with more room, comfort, and luxury, there's never been a better way to travel comfortable.  We're talking plush 5-passenger leatherette seats, extensive legroom, and ample cargo room. Complimented with today's most advanced technology,   this car has been fine-tuned to anticipate all of your deepest desires. All the while. pushing the limit with an exhilarating Turbocharged 2.0 Liter TSI 4-Cyinder Engine that generates 268 horsepower.  Combined with an eight-speed automatic transmission, this car delivers the perfect blend of power and fuel efficiency. And if that's not enough, this remarkably stunning new automobile comes standard with today's most advanced safety and security features.  Therefore, you never have to worry about limiting you fun. Come see if you can handle the new Sanford Volkswagen Arteon for sale near you. We are located 4175 S. Orlando Drive Sanford, FL 32773

If you fill out the free online form above, you can be one of the first people to get an exclusive Volkswagen Arteon deal. But, you must hurry! This vehicle is going fast. And, we don't want you to miss your chance to experience the best car for you?

If you're still interested in learning more about this vehicle, check out our exclusive 2019 Volkswagen Arteon review below.